CBD Movers Furniture Removalists: Home and Office Furniture Removals In Perth – Efficient, Reliable, and Cost-Effective
Perth Removalists CBD Movers are one of the best removals companies in the country. We offer all kinds of moving services including furniture removals. In fact, furniture moving forms one of the major constituents of our core services. Every house or office has furniture in it – it's as simple as that. Generally, a person moves houses at least once in his/her life. This means that our services are always in demand.
Because of this perpetual need, we are doing quite well in Australia. We have established bases in not only Perth. We are also present in cities such as Melbourne, Adelaide, Canberra, and Sydney. Know more about how we work and what we offer by reading below.
Contact us for premium furniture removals in Perth. Enjoy reliable and affordable moving services by CBD Movers Perth!
Affordable Furniture Removalist Features in Perth: What CBD Movers Offer
We can help you move your furniture quickly and safely. We have a large team of movers and a solid foundation to build upon. We can cater to any volume of demand and are available all year round. Explore what makes us the best furniture removalists in Perth below:
Home Furniture Removals
We, at CBD Movers, can help you move your furniture from one house to another. Furniture removals form an integral part of our house moving services. We have the right equipment and the skill set to move any kind of furniture. If you are struggling with a particularly heavy couch or a king's sized bed, think of us!
Office Furniture Removals
We are here to assist you in moving office furniture. Lots of desks, cubicle partitions, rotating chairs, etc. do not scare us! CBD Movers is the right choice for any kind of office furniture removals. Our moving trucks and our team of experts are always ready for you. They can move your office furniture swiftly and safely.
Accessible Customer Support
Good customer support is one of the biggest factors that make a good moving company. Because of our service-oriented industry, we focus a lot on this department. Therefore, our customer support is easily accessible. We are available all year round, 24×7! Our team is extremely helpful and goes the extra mile to help you.
Efficient Furniture Removals
We follow a systematic and methodological approach to our furniture removals. This makes us one of the best furniture movers in Perth. We adhere to all safety protocols and industry standards. Our equipment and trucks are top-notch. Finally, our team is trained and qualified to handle furniture removals of any volume.
Affordable Furniture Movers
Pricing is usually the parameter that makes or breaks a deal. We understand this and therefore offer prices that are competitive yet easy on your wallet. CBD Movers Perth can help you move your office or home furniture affordably. Our solid infrastructure and our years of experience allow us to work on cost-effective price points.
Heavy Furniture Removalists
Heavy furniture removalists, CBD Movers – a name that everyone should remember. We have a skilled team to manage heavy furniture moves very easily. We stick to all the safety guidelines. We move complicated pieces of furniture quickly. CBD Movers Perth is definitely the right choice for safe heavy furniture removal.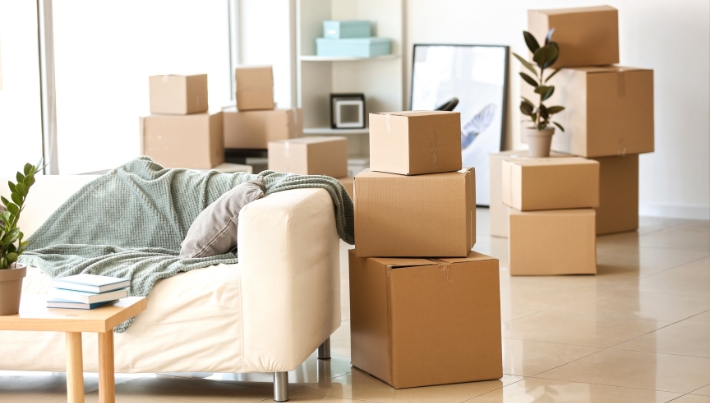 More About Furniture Removals Coming Right Up!
Relocation of houses, offices or commercial premises including furniture removalists in Perth can be tough and stressful for inexperienced hands. Professional assistance from one of the specialist furniture removalists in Perth is necessary. This ensures that each item is handled and moved under optimum safety conditions.
Being the leading furniture movers in Perth, we work along different processes of relocation. We provide furniture relocation services in Perth with a wide range of benefits to customers to meet their individual needs at the most reasonable prices. We have already discussed some of our furniture removal USPs. However, there is more to come. To complement our superior furniture removals, we have:
Temporary storage solutions for our customers. Our facilities are safe and well-maintained.
We also offer packing and unpacking services. We use the best quality packing supplies.
CBD Movers can also arrange a cleaning company for you. This is very helpful for end-of-lease cleaning – a must for renters.
Finally, we also offer add-on services such as pet removals, antique removals, and fragile item removals. In a nutshell, we are a comprehensive removalist firm.
CBD Movers is a one-stop shop for all your removal needs. This, of course, includes top-notch furniture removals!
Affordable Removalists in Perth: What Moves CBD Movers
CBD Movers have set the bar high for its competitors. We have stuck to a certain quality of service. Our years of service and exceptional customer relationships have made us the natural choice for furniture removal. We have a huge number of movers, lots of moving trucks, and a team of experts. Apart from this, we are backed by our experience and industry know-how. This solid infrastructure allows us to compete at a very competitive price point.
Our estimates are free. Grab one and enjoy affordable furniture removals in Perth
Furniture removal services at cheap prices are the dream scenario. We are here to turn this dream into reality. CBD Movers offer the most wallet-friendly moving services in the city. You can request an estimate and find out more. Our services are broken down clearly so that you can understand and know what to expect. Also, we do not hide any charges or extra fees.
We follow a completely ethical and efficient way of doing business. We have streamlined our operations over many years. Now, we have a well-established system that aims to provide good quality.
Move with the best furniture movers in Perth. Call us now and get a free quotation.
Why do you need to hire professional house furniture Removalists in Perth?
CBD Movers Perth has been engaged in furniture moving companies Perth for over fifteen years and has acquired special expertise in the quick and efficient handling of any simple or complex tasks of furniture moving. No matter how difficult and problematic the Furniture Moving task is, hiring professional furniture movers in Perth ensures that all your furniture items are handled and moved safely to a new location. So, you can save significant time and money to accomplish other important tasks.
While looking for hiring one of the reliable furniture removalists in Perth it is essential to check the experience and reputation in the industry. Keep the cost and time factors in mind as well. Our experienced team of furniture removals in Perth is trained to handle all your packing and unpacking, loading and unloading, dissembling, and assembling of bulky and delicate furniture items. We work on strict company policies and deadlines to deliver the finest quality furniture moving relocation in Perth.
Our Process – Furniture Removals in Perth
Our process is systematic. Our 10+ year presence in the industry has allowed us to make certain tweaks. Finally, we have the winning formula. Here is what makes our furniture removals safe and sound.
Perth furniture removalists have a certain standard to fulfill. Our esteemed customers deserve the best quality. We understand this. Therefore, we consider customer satisfaction to be the number one priority.
Secondly, we follow all the designated industry safety protocols. We ensure that we take extra care in packing and loading your prized belongings.
We, at CBD Movers Perth, know that time is a factor. Therefore, before we start moving, we plan ahead. We assign the optimum number of resources to your removal.
We also have plans to help you in case any accidents occur during the furniture removal.
Finally, we take your feedback and reviews very seriously. We try to better ourselves after each job.
Furniture Removalists in Perth | Help You Relocate Without Stress
At CBD Movers Perth we aim at delivering world-class furniture removalist services. This is available to all valuable customers in and around Perth at reasonable rates. We ensure safe and secure furniture moving services. We stick to the desired schedule with full security from one place to another place.
Our moving and packing services price range starts from $75/h.hr – $85/h.hr. Pick the right truck and price option to book with us directly.
We have a large customer base spread across the country. CBD Movers Perth is the right choice for any kind of furniture removal. You can call us even if you want to move a coffee table across the block. We are, of course, available for everything more than that! From small houses to entire living complexes, we have it covered. Search for 'furniture removalists near me' and we will be right on top!
If you need any kind of house furniture removals services in Perth, feel free to contact us at 1300 585 828 today.