TIPS TO REMOVE STRESS FROM HOUSE MOVING
January 23, 2019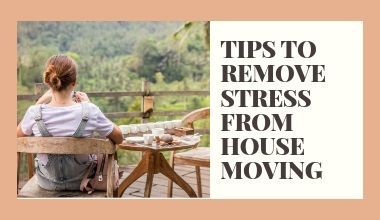 Shifting house is a highly stressful time. Finalizing your new house to packing and moving deftly, there's so much to do.
While many people choose to take it onto themselves to plan and execute their entire house move, they often end up overburdened, stressed, injured and cash strapped.

Fortunately, professional Packers & Movers Perth can help you enjoy an easy and hassle-free house moves without shelling out a fortune for their services.

Here are just a few reasons why you should consider hiring professional removalists:


Superior Packing: Professional removal companies have trained and skilled staff to pack and stack each item deftly.
Right from the method of packing to using the right supplies in the required quantity, they excel in every domain.
Professional packing safeguards the goods from breakage and damage during transit.
Required Wherewithal: Established players in the market possess the required tools and techniques to execute a perfect move.
A huge fleet of trucks equipped with the latest and advanced removal gear is essential for an effective and well protected move.
Comprehensive Insurance: Professional house movers offer comprehensive transit insurance which safeguards all your belongings during transit.
By enlisting services of established packers & movers Perth, you can be sure a safe and fully covered move.
Proper Documentation: Professional removalists are apt at preparing a detailed list of your belongings.
They thoroughly prepare an inventory of boxes and belongings which help you unpack without hassles.
License and Permits: An interstate move entails commuting through varied territories.
A professional removal company is aware of the laws, rules and regulations of each area.
Thus, they hold all the necessary permits and license and help you relocate without any legal hassles.
At ,CBD Movers Perth, we are reputed and well-established house movers in Perth. Equipped with the latest removal gear and staffed with the finest personnel, we help you plan and move with ease and competence.
If you too are looking for professional house movers Perth, get in touch with us at 1300223668. With us, you are sure to enjoy a memorable move.
CBD Movers Perth Rating